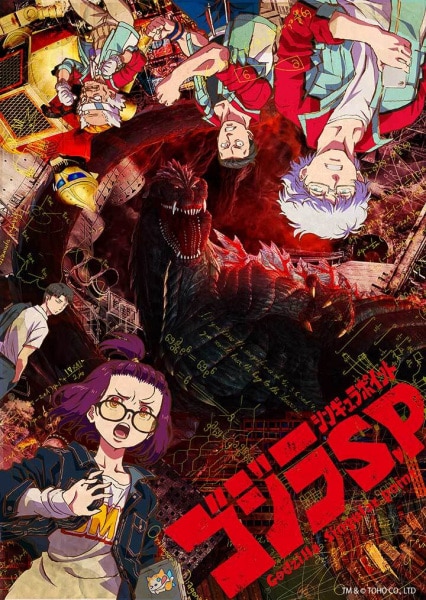 Godzilla: S.P
PG-13 - Teens 13 or older

23 min per ep
Overview:
This series features an original story, which depicts the young geniuses Mei Kamino, a female researcher, and Yun Arikawa, a male engineer, as they take on an unprecedented threat with their companions. When danger comes up from the depths, only young geniuses Mei, Yun, and their team can face the threat in Godzilla Singular Point! (Source: Netflix)
Characters and Voice Actors
Byrne, Bearach
Supporting
Okiayu, Ryoutarou
Japanese
Suzumura, Kenichi
Japanese
Kanahara, Satomi
Supporting
Matsubara, Yoshiyasu
Supporting
Shimura, Tomoyuki
Japanese
Nakagawa, Makita K.
Supporting
Tezuka, Hiromichi
Japanese
Steven, Michael
Supporting
Yamamoto, Tsunetomo
Supporting
Show All